Getting a construction loan from a traditional lender can be tough. Why is this? Construction loans are the riskiest type of loan for a bank to provide because they are essentially being asked to provide money for a building that does not yet exist. A lot of fraud also occurs with construction loans where a borrower may take the money intended for construction, spend it on something else and then fail to pay back the loan. Because of Basel III and other post banking crisis initiatives, banks are required to hold more capital on their books to when making what the regulators deem riskier loans. These factors have caused banks to become more cautious and, as a result, enforce strict requirements when providing construction loans for commercial, industrial or residential construction. So, many borrowers have turned to specialty finance companies like ours or to other sources of private capital.
Benefits of Non-Bank Construction Loans
Loan Speed
It's been our experience that borrowers want quick decisions. That's what we and some other non-bank lenders deliver. Private money lenders that specialize in construction lending offer a streamlined process, which saves a borrower a lot of time due to the faster application and approval process. There is also no arduous chain of command wherein your loan officer knows you and is intimate with your request but someone three rungs up the ladder lacks the same rapport and understanding. Choose a private lender or specialty finance company where you know the person you are working with will be part of the final decision process.
Easier to Qualify
Borrowers that have credit issues, bad credit, debt or are self-employed and are unable to prove they have a steady stream of income often have problems qualifying for loans. We have found that almost everyone who was developing during the great recession has bumps and bruises and we understand this. As with several other non-bank lenders, we focus on the collateral and your ability to "cash flow" your construction project until it sells or is providing income.
Increased Protection
The majority of private lenders use a process that helps protect the borrower, contractor, and the lender. The process involves private lending facilities doing their due diligence, which helps ensure that any issues during construction are easily identified and dealt with early on in the construction process. Unlike most bankers, we have actually build homes and buildings to our own account for over 30 years. We can look at your project from that perspective and have helped many of our borrowers cut costs or design a more merchantable product.
Obtaining a Construction Loan from ReProp Financial
For ReProp Financial to prepare a Loan Offer and Acceptance Agreement to directly fund a construction loan, the following areas must all look good.
Borrower/Applicant
ReProp Financial performs due diligence on the borrower.
Construction Project
We select a construction administrator to review the project and examine the: construction plans, budget and breakdown of costs, description of materials, and the contractor. ReProp then works with the construction administrator to figure out if the project can be completed for the budgeted amount. We also verify the contractor's references and work history because it is important they have a proven history of completing projects on time and within budget. We will also make sure there is enough funds (between the loan we will provide and the borrower's equity and/or cash) to complete the construction project.
Exit Strategy
To grant an applicant a private construction loan, they must demonstrate a reasonable exit strategy. One of the most important aspects for the approval of a construction project is what will happen upon its completion. To learn more about the importance of successful exit strategies, read our page on construction loans.
If interested in obtaining a private construction loan, ReProp Financial offers construction financing for commercial, industrial and agricultural projects. We also provide loans for subdivision infrastructures, spec construction, single family homes and multi-family housing. If you are in need of a construction loan, submit a request by filling out this loan submission form.
About The Author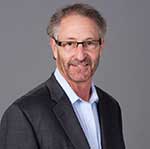 Glenn Goldan has been active in the real estate brokerage and development industry since 1976. Since 2004, Mr. Goldan has lectured on construction lending for the California Mortgage Association including a two part series in 2016 held in San Francisco and Las Vegas. He also moderates the Associations Construction Lending Focus Group.
[/et_pb_text][/et_pb_column][/et_pb_row][/et_pb_section]