The U. S. Small Business Administration (SBA) has several loan programs designed to help small businesses grow, including the CDC/504 Loan Program, as well as the 7(a) and Microloan Programs.
Business owners and ReProp Financial find that 504 loans are geared to a greater variety of businesses than conventional bank loans. The SBA describes 504 loans as a "long-term financing tool, designed to encourage economic development within a community." The 504 program is available to a broad array of businesses, from local theaters to motels, wineries, limousine rental companies, restaurants, and everything in between.
What businesses are eligible to apply for SBA Loans?
Owner-operated, for-profit business that occupy 50% or more of their premises.
Business tangible net worth must not exceed $7.5 million.
Annual net income must not exceed $2.5 million (after taxes, for preceding two years).
504 loans are not available for businesses to use in speculation or investment in rental real estate.
Typical structure of an SBA loan
SBA 504 financing is a collaboration between a first lien loan from a lender like ReProp and long-term, fixed-rate financing provided by the SBA. This commercial real estate financing can be used for expansion, modernization or acquisition of major fixed assets.
Borrower secures a loan from ReProp Financial to cover up to 50% of the project cost.
The remainder of the financing is from the SBA and is processed by a Certified Development Company (CDC). This SBA loan is a junior lien covering up to 40% of the project cost.
The borrower should expect to cover at least 10% of the project cost (equity).
How can I use SBA loan funds?
Proceeds from a 504 loan must be used for fixed asset projects such as:
The purchase of commercial real estate with existing buildings.
The purchase of land and construction of new facilities; including grading, street improvements, utilities, parking lots and landscaping.
Renovation, remodeling, etc. of existing facilities.
The purchase of long-term machinery and equipment.
Maximum SBA Loan
The maximum SBA loan can be between $1.5 and $4 million depending on what the business is. ReProp financial makes loans for $200K to $1.9 million in the Western United States.
Other SBA Financing
The 7(a) loan program is generally for expansion, working capital, asset purchases, and consolidations. The Microloan Program is funded through CDCs and offers loans up to $50,000. ReProp can make local referrals for 7a and Microloan financing.
Equity Advantage Program
Tenant Occupied to Owner Occupied Purchase Money Commercial Real Estate Loan Program
Small business owners are able to take advantage of historically low interest rates to purchase or refinance commercial real estate property for loan amounts from $200M-$1.9MM. We offer rates very close to standard bank rates. When our loan is combined with a low-cost, fixed-rate SBA loan – that we help to arrange – the resulting monthly payment may be near or less than their monthly rent payment. We make these loans in Western States.
For as little as 10% down small business owners may be able to take advantage of the SBA 504 program. Total financing for up to 90% of the purchase price or current value of commercial real estate is available for borrowers with good credit, or even poor credit with acceptable explanations. Certain types of equipment may also be financed.
Whether you are referred by your bank or a mortgage advisor, we make our offer directly to you, the potential borrower. With your completed application, our initial decision is returned in less than 48 hours. If we are not able to make the loan, and we believe another lending source would be a better fit for you, then we will refer you to a preferred lender.
In addition, if needed we will refer you to a knowledgeable commercial real estate brokers in your region to assist in negotiating with current landlords or to help with a business relocation.
LOAN PROGRAMS
Long term loans – Loans that are either fully amortized or partially amortized, for owner occupied or investor owned (tenant occupied) commercial real estate. These loans are always first lien loans that either stand alone, or have a second lien component made by us or others such as SBA in a 504 loan structure.
Short term "transitional" financing – We bridge the gap in the borrower's needs from point A to B. For example, we can lend when institutional financiers will not – particularly for hospitality or land loans, or because your income stream is not yet robust enough or consistent enough for prime time lending. These loans can be anywhere from one to five years in length. Another scenario is where we make a construction loan, where the property can be refinanced when it is completed, or a couple of years after completion (called "mini-perm" financing) when a business can show that it generates adequate income for traditional lenders.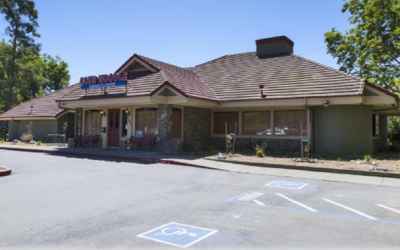 Loan Amount * $525,000
Rate * 7.99%
Appraised * $1,520,000
Term * 18 months, IO
Lien Position * First
Sacramento County, CA – $1,590,000

Connect with Our Team