What You Need to Know About Loans for Purchasing Commercial Property
Obtaining a loan for the purchase of commercial property can be a complicated process. Understanding the steps necessary to achieve this goal can provide you with real help in navigating the available options and making the right choice for your situation. Depending on whether you intend to occupy the property yourself or use it to generate income for your business, the loans available to you may vary significantly. Here are some of the most important options to consider when obtaining a loan for the purchase of commercial property.
Traditional Commercial Mortgage Loans
If your business will not occupy at least 51 percent of the space available in the property you are considering, you will not usually be eligible for government-backed mortgage agreements. This will limit your choices to traditional mortgages from commercial real estate lenders. Criteria for these loans may include the following:
No recent foreclosures, tax liens or bankruptcies
Time in business of three years or more
A credit score of at least 680; scores of 700 or more are preferred
A sizable cash down payment of 15 percent or more
A debt-service coverage ratio (DSCR) of 1.25 or better
Some traditional loans may require a balloon payment after just a few years, making them a higher-risk option than long-term fixed rate loans of 15 to 25 years. If you do intend to occupy more than half the available space in your proposed acquisition, you may still wish to consider traditional loan options to compare rates and terms and to ensure the best deal for your needs.
CDC/SBA 504 Loans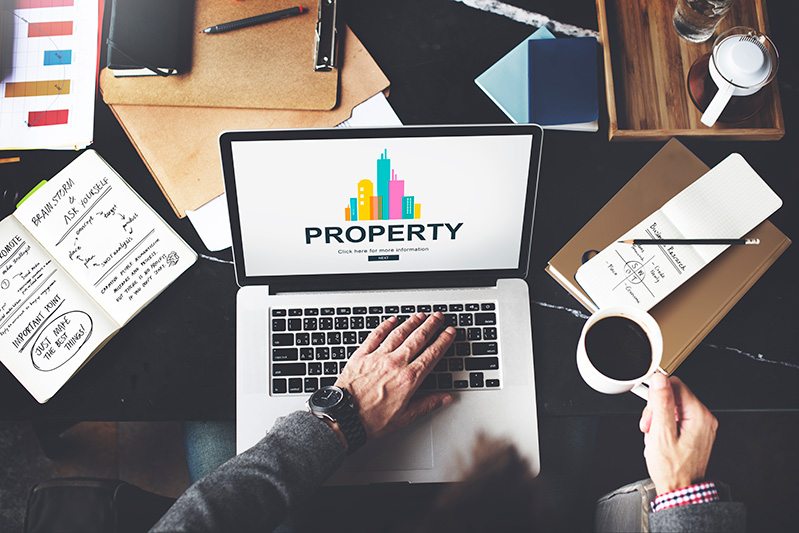 opens IMAGE file Community development corporation loans guaranteed by the Small Business Administration are solid options if you do intend to occupy more than half the space in the property you plan to purchase. These opens in a new windowCDC/SBA 504 loans may offer lower interest rates and may require lower down payments. However, you will usually be responsible for a balloon payment during year 10, which may necessitate refinancing your entire loan at a higher interest rate. CDC/SBA 504 commercial loans are available from small and large lenders, each of which may have different criteria for approval.
The process for obtaining a loan for the purchase of commercial property through the CDC/SBA program can be complex and may require extensive paperwork and oversight to complete successfully. Why is this? Because of the structure of the SBA loan because for SBA 504 financing, you must have a first lien loan from a lender (like opens in a new windowReProp Financial) to secure the long-term, fixed-rate financing provided by the SBA.
SBA 7(a) Loans
Acquiring a commercial mortgage through the Small Business Administration's 7(a) loan program requires somewhat less paperwork than the CDC/SBA 504 program. You will still be required to occupy at least 51 percent of the available space in the property to qualify for financing through these loan options. SBA 7(a) loans are available for a broad range of business activities that include the following:
Acquiring working capital to alleviate cash flow concerns and manage operational expenses
Purchasing equipment
Obtaining receivables and inventory
Refinancing current business debt
Acquiring business premises for your company
SBA 7(a) loans can provide added flexibility for your business and are available in fixed and variable-rate configurations. The terms for eligibility for these commercial loans are generally comparable with those required for traditional bank loans; however, you may be able to qualify for these government-backed loans more easily after the extensive application process.
If you are looking for a loan for the purchase of commercial property, investigating the options available to you can help you make a more educated choice that could potentially save you thousands of dollars over the life of your loan. By performing a little research on your company's financial credentials and the general requirements for obtaining government-backed or traditional loans, you can save time and effort when managing your commercial mortgage search process.
If you are looking to secure SBA financing in California,
Contact ReProp Financial where we fund loans direct!