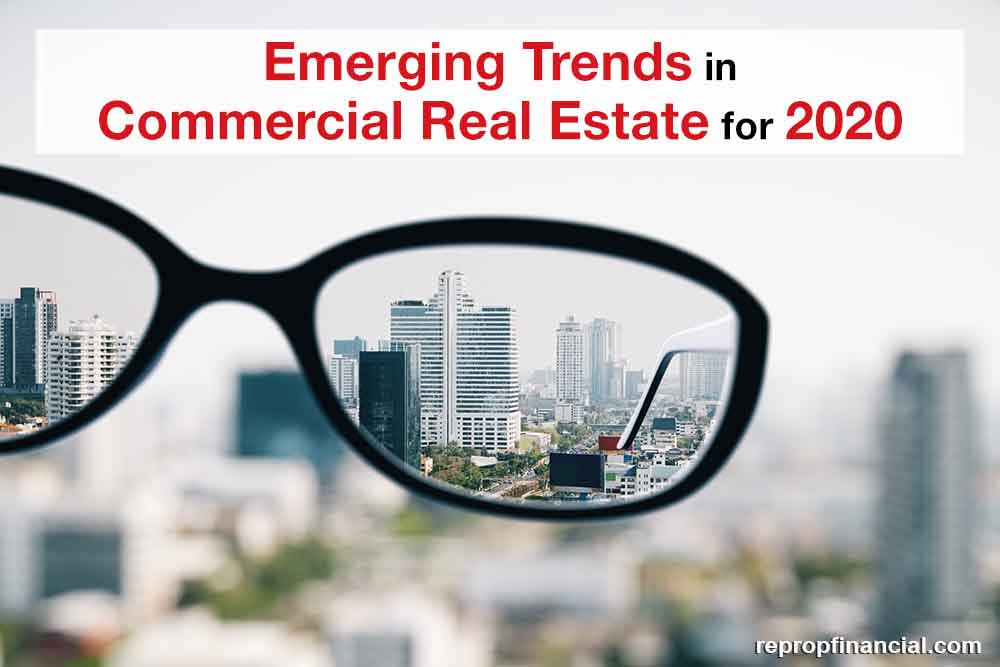 The commercial real estate market has been remarkably stable over the past few years. While some signs indicate that CRE growth and profitability may be slowing, many experts in the real estate field are looking at the forecast released by the opens in a new windowCongressional Budget Office (CBO) as a warning sign of leaner times to come in this industry. The CBO is predicting a reduction in GDP growth to 2.1 percent in 2020, which will likely slow the demand for commercial properties in the general marketplace. Here are some of the most prevalent trends to watch in the commercial property industry for 2020 and beyond.
Investors Still Interested in Real Estate
Despite the prospect of lower overall returns, real estate investments continue to be a popular choice among investors. This trend is expected to continue into next year and even into the next decade. The relative stability and continued demand for commercial properties in the real estate marketplace will bolster the ability of developers to obtain investment funds for their projects, although the availability of traditional funding may be limited in some areas.
Continuing Demand for Cannabis-Ready Properties
Commercial real estate properties that have been zoned for cannabis growing operations, warehousing and sales will continue to increase in value in areas where these products are legal. Limited supplies will drive up prices for these properties. For some business owners, however, alternative lending solutions will be the best option for their CRE acquisitions. Traditional lenders cannot typically offer funding for these businesses because of federal restrictions that limit their involvement.
By working with an alternative lender, companies can obtain the necessary funding for their cannabis-related real estate acquisitions and renovations.
Increasing Interest in Live-Work-Play Environments
One trend that shows no signs of stopping in the near future is the popularity of urban centers that offer access to shopping, living spaces, work opportunities and entertainment in a relatively limited area of real estate. Companies interested in buying into these communities or in building new ones will constitute a large portion of the demand for real estate funding in the commercial marketplace.
By working with lending companies that understand the current state of the CRE marketplace, real estate developers and business owners will be able to access the funding needed to take their place in these diverse and innovative communities.
Higher Demand for Alternative Lending Options
As fears of the recession continue to grow among the economic community, it is likely that more real estate investors and business owners will require the help of a qualified alternative lending company to fund their acquisitions, renovations, and expansions. The added flexibility offered by these lenders will become more valuable if a recession or slowdown does occur.
At Reprop Financial, we specialize in providing commercial real estate lending options for businesses and developers throughout our area. We are a specialty finance company serving the western region of the United States, including California, Idaho, Arizona, Washington, Oregon and the surrounding states. Give us a call today at 1-800-444-2948 to submit a loan or to request more information from us. We are here to serve you.