At ReProp Financial, we are committed to the most practical and innovative financial solutions for our customers. During the pandemic, we have also taken steps to protect our clients and staff against germs in a number of ways, including the installation and use of SafeHandles™ products throughout our offices. This innovative product line, including PURE Hard Surface, offers real protection against the coronavirus and can provide you with added reassurance when visiting our offices now and in the future. Along with our comprehensive cleaning and sanitizing efforts, these SafeHandles products will offer you the highest degree of protection against bacteria, viruses, and germs in our offices.

What Do SafeHandles Do?
SafeHandles antimicrobial products are designed to provide added protection in working environments. Some of the SafeHandles products we use include the following:
ADA door handle covers and standard handle sleeves

Antibacterial adhesive tape

The PURE Hard Surface cleaning product, which has been registered with the U.S. Environmental Protection Agency as an effective disinfectant that kills the human coronavirus

Portable steamer tools to secure antibacterial sleeves, handle covers and tape to door handles and push plates
Each of these products is designed to inhibit the growth of microbes and prevent the transmission of viruses. The tapes, sleeves and door handle covers installed throughout our ReProp Financial's office have been treated with a silver-based slow-release antimicrobial solution that offers extended protection against the transmission of bacteria and viruses throughout our facilities. These products work together to provide the best and most practical protection for you when you visit our offices.
Our Commitment to Your Safety
At ReProp Financial, we want you to be safe when you visit our offices for financing or to discuss investing with us. We are working diligently to provide the safest environment possible for every person who walks through our doors. Our team chose SafeHandles because of their proven reputation for quality and their ability to disinfect, sanitize and protect against the transmission of harmful viruses in our offices.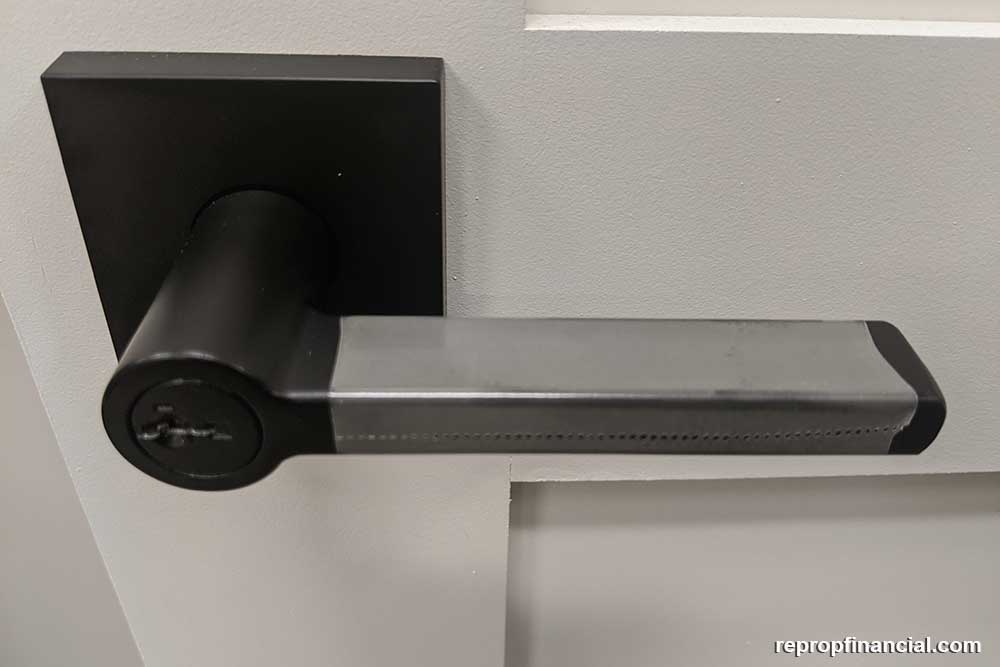 It makes sense to us, because it is an extension of our philosophy of proactive effort to ensure safety, be it in investment loans, or facing a pandemic in the community.
ReProp Financial is open for business during the pandemic and is continuing to serve our customers over the phone, virtually, and in-person if necessary. If you are a commercial investor interested in visiting our offices, you should know that we are working every day to maintain the safest and most hygienic environment for our customers. Give us a call today toll-free at 1-800-444-2948 if you have any questions about our protective hygiene measures. We are here to serve you!
Thank you,
Glenn Goldan
ReProp Financial Founder & CEO