Welcome to ReProp Financial, your one-stop solution for commercial real estate loans in California. In today's competitive market, finding the right financing for your commercial property can be daunting. With so many options and complex financial jargon, it's easy to feel overwhelmed. In this blog post, we'll simplify the basics of commercial real estate loans in California so that you can make informed decisions about your investments.
Analyzing Commercial Real Estate Loans in California
What are Commercial Real Estate Loans?
Commercial real estate loans are a type of financing designed for businesses and investors to purchase or refinance commercial properties, such as office buildings, retail centers, industrial buildings, and multifamily units.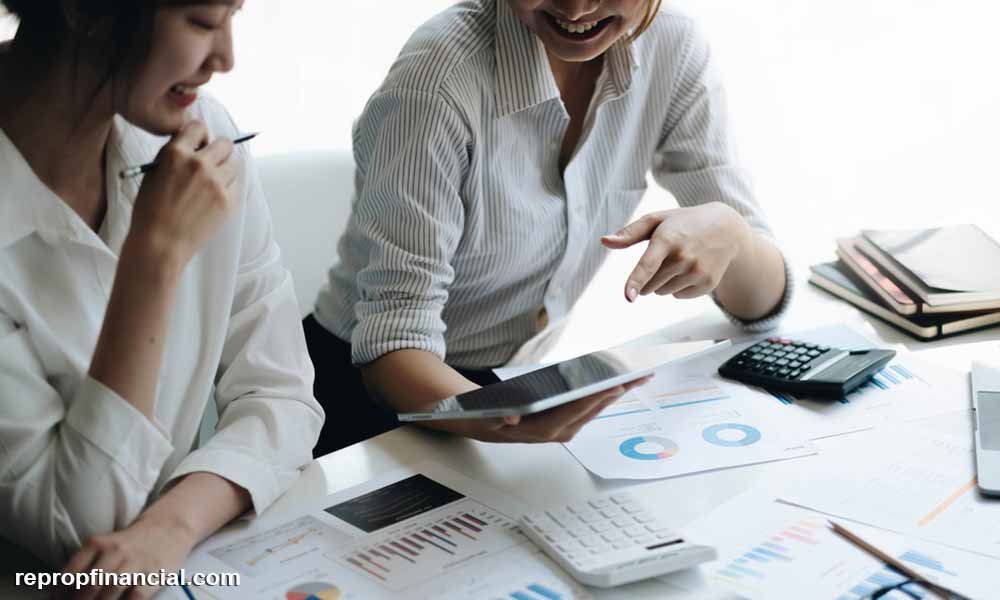 Key Distinctions Between Residential and Commercial Real Estate Loans:
Both types of loans involve real estate, but commercial loans tend to carry higher interest rates, shorter terms, and stricter eligibility criteria compared to residential loans. This is primarily because commercial loans pose a greater risk to lenders due to potential fluctuations in the commercial property market, but also because there is a nationalized secondary market for residential loans (Fannie Mae and Freddie Mac).
What Kinds of Commercial Real Estate Loans are Available to California Business Owners?
Conventional Loans
Conventional loans are the most common type of commercial real estate loan offered by banks, credit unions and private lenders. Typically, these require a down payment ranging from 20%-30% of the property's value with an amortization period spanning 5-20 years.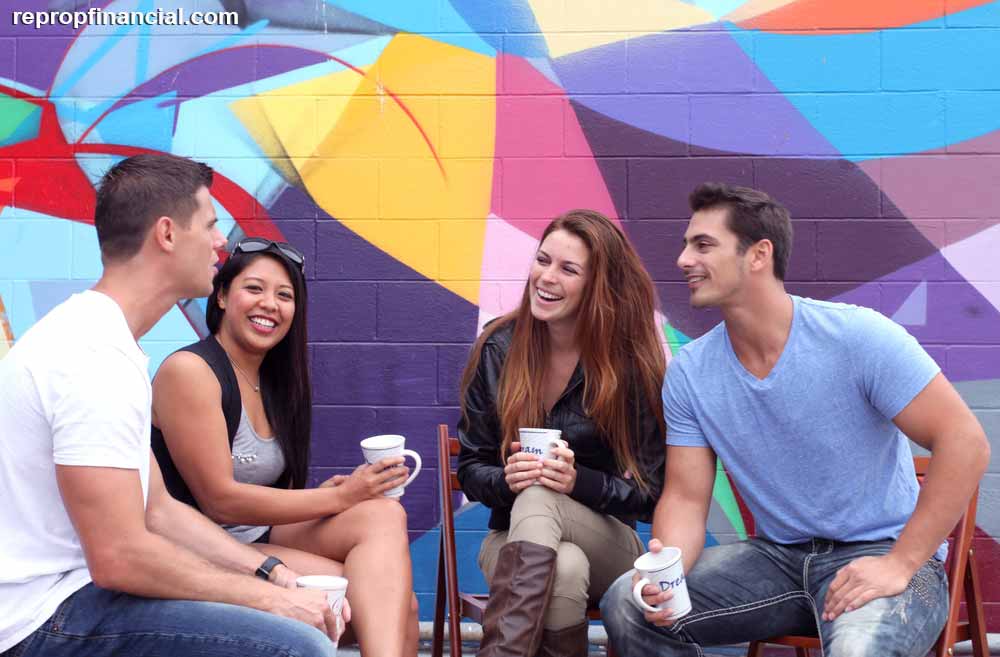 SBA 7(a) and 504 Loans
The Small Business Administration (SBA) offers two types of commercial real estate loans: 7(a) and 504. Both programs are tailored to help small businesses acquire or refinance commercial properties; the 7(a) program offers loans up to $5 million while the 504 program provides up to $20 million. Generally speaking, these loans require lower down payment requirements with longer repayment terms than conventional loans do.
Bridge Loans
Bridge loans are short-term financing solutions that provide borrowers with security until they can find a more permanent solution. Investors who require quick access to funds for property acquisition, renovations or debt refinancing often turn to bridge loans for these faster approval and funding processes. While bridge loans carry higher interest rates compared to other commercial loan types, bridge loan approval and funding times tend to be quicker.
Hard Money Loans
Hard money loans are an alternative financing option offered by private lenders. These are asset-based loans, meaning the amount is determined by the value of a commercial property, making them perfect for borrowers with bad credit or who need quick funding. Generally speaking, hard money loans have higher interest rates and shorter terms compared to other commercial loans.
Tips for Securing Commercial Real Estate Loans in California
Assess Your Financial Situation
Before applying for a commercial real estate loan, evaluate your overall financial picture–credit score, cash flow and debt-to-income ratio. A strong profile will boost the odds of receiving an advantageous loan offer.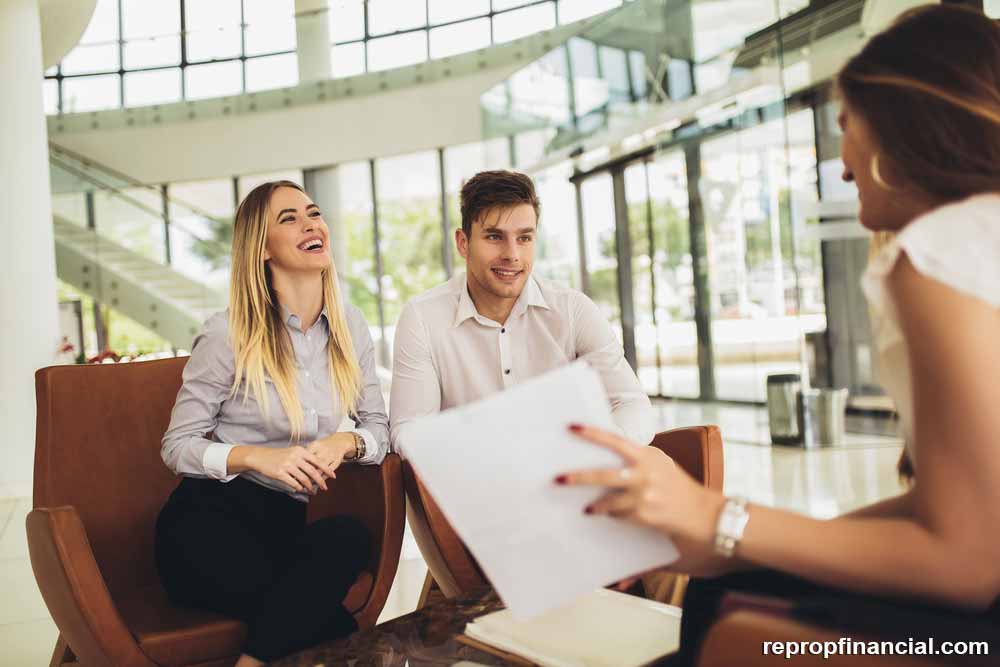 Select the Appropriate Lender
ReProp Financial is an experienced lender in California's commercial real estate market that can assist you in navigating its complexities and finding the best loan option for your requirements. A knowledgeable lender is essential in navigating this competitive environment.
Create a Comprehensive Loan Package
A well-crafted loan package should include your business plan, financial statements and pertinent property information. Giving lenders this comprehensive overview will enable them to better comprehend your financial position and the potential value of your commercial property.
Conclusion
When searching for commercial real estate loans in California, understanding your options and selecting the right lender is paramount. At ReProp Financial, we are dedicated to guiding you through this complex lending landscape so that you can find the financing solution best suited to your individual requirements. Connect with us today to explore all of your commercial loan needs and get started on your journey towards success!
At ReProp Financial, we are dedicated to helping you navigate the commercial lending landscape and finding the ideal financing solution for your individual requirements. Contact us today to discuss your commercial real estate loan needs and let our experienced staff assist you throughout the process.
Are you in the market for a new property, looking to finance an existing one, or needing short-term funding? ReProp Financial has you covered with our expertise and resources. With our deep understanding of the local market and wide array of loan options, ReProp Financial is your go-to for all commercial real estate financing requirements in California.
Don't let the complexity of commercial real estate loans in California hold you back. Take the first step toward finding the right financing for your investment by reaching out to our team of specialists at ReProp Financial. Together, we can make your commercial real estate dreams a reality.
For further inquiries about commercial real estate loans in California and other financing options, please visit our website at https://repropfinancial.com/. You may also reach us directly by calling (800) 429-1170 or sending an email to info@repropfinancial.comcreate new email; we look forward to assisting you secure the ideal loan for your investment.