All you need to know about commercial real estate loans for your small business
How Can People Access Smaller Residential & Commercial Loans?
Investment residential and commercial loans are available for our clients at ReProp Financial, a market-leading specialized financing company, that has been in business for more than 30 years.
In many western states, we provide loans of $100,000 to $2,500,000. We have partnered with SBA lender, assisting small businesses in obtaining SBA CDC/504 loans and, if necessary, can also aid them in obtaining additional small business funding.
The bankers and brokers who recommend their clients to us are our customers. Their customers, the business owners, are typically borrowers with strong equity and a strategy who require transitional funding.
These entrepreneurs might not have been approved for a bank loan due to their lack of experience, credit history, unusual collateral, or loan request. In cases where conventional bank funding is unavailable, we also assist borrowers looking for long-term finance.
In addition to loans we can arrange through the SBA, we loan up to 90% of the acquisition price for owner-occupied commercial real estate. We assist consumers who have used up all of their options with a conventional bank.
Is an SBA CDC/504 Loan right for you?
In this post, you can learn about 504 loans, the requirements to apply, as well as what you can and can't do with them.
Small businesses and individuals are not particularly prone to getting an SBA CDC/504 loan on their own, so we gathered the most essential and easy-to-read information about SBA CDC/504 loans.
The U.S. Small Business Administration defines 504 loans as "long-term, fixed-rate financing of up to $5 million for major fixed assets".
The SBA CDC/504 loans are available for businesses through Certified Development Companies, which are regulated by the Small Business Administration.
With this type of loan, the maximum amount of money a business can request is $5 million, with some specialized exceptions. Still, they can't exceed $16.5 million in total.
There are a few things your businesses must have to be eligible for SBA real estate loans, and they include:
Two years prior to your application with an average net income of less than $5 million after federal income taxes.
Operate a for-profit business in the US or its territories.
Possess a net worth in tangibles of less than $15 million.
How To Use SBA Construction Loans
There are many things you can do with a commercial loan to promote job creation and grow your business, and some that you are not allowed to do with an SBA CDC commercial real estate loan.
With SBA real estate loans you can purchase or construct new facilities, long-term equipment, and machinery, as well as land or existing buildings. Further, commercial real estate loans can also be used to improve existing facilities, landscaping, streets, parking lots, and similar.
If we talk about the restrictions for SBA CDC/504 loans, a business cannot use it for investing or even speculating in rental real estate, refinancing, consolidating or repaying debt, and working inventory/capital.
These loans are great for medium-sized and big businesses that have the means and requirements to apply and give back the money according to their plan. Small businesses, though, don't have the same luck with government-financed loans.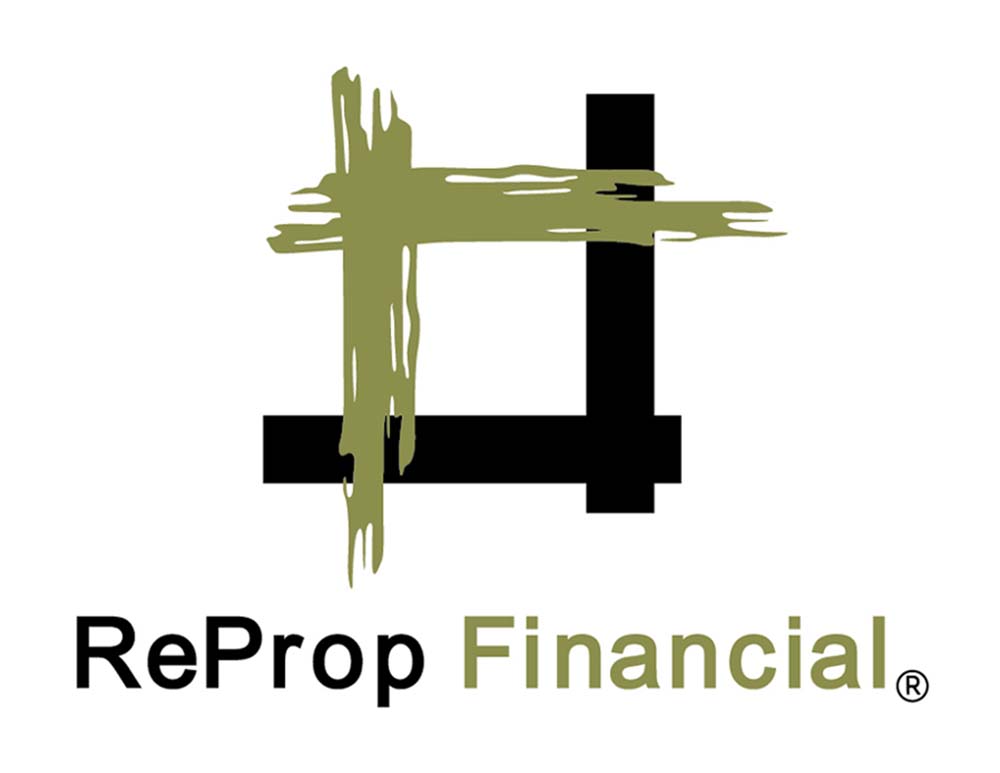 Why Trust ReProp Financial?
ReProp has consistently outperformed its competitors throughout its history, surviving numerous economic and real estate cycles. We operate in various western states and are registered and incorporated in California. We are actively looking to lend money to investors and small enterprises for commercial real estate.
We're a unique option for individuals and small businesses who require a commercial loan that they can't acquire in traditional banks. We're regulated and partner with CDC lenders who meet the SBA's standards and regulations so you can be sure you're in great hands.
As a private money lender, we have customized processes and approaches that can help you get the financing you need to achieve your goals.
Contact us for more information about how we can help you get an SBA real estate loan. Our team will be thrilled to clear any doubts you may have.